Ladies....Its time to sashay in skirts.
And this is one beautiful color block handmade by
Banjara
gypsies from India is a Must Have in your wardrobe this summer!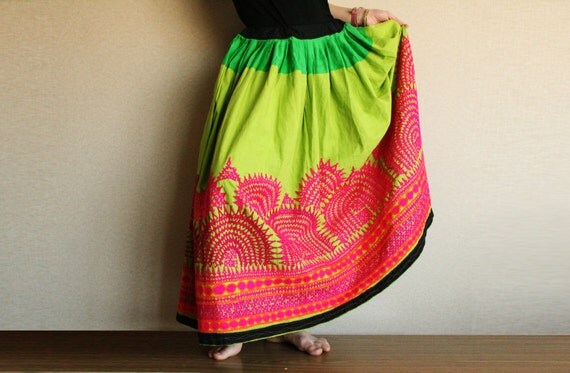 Image courtesy :
Chandrika Shop
I love the bright neon and hot pink combination in this tribal skirt.
Are you ready for summer?