Today, April 24, 2012 is Akshaya Tritiya- an auspicious day in the Hindu Calendar. It is said that on this day, Ved Vyas narrated the epic Mahabharata to Lord Ganesha who in turn started writing it. Hindus consider this day to be the day to start new ventures and buy gold.
And so I guess you will see a lot of shopping going on today.
And if you do have the time, do stop by online boutique Ahkriti
There are plenty of gold glam in my store. Use Coupon code DISCOUNT10 and get 10% off your purchase today! All one of a kind and totally handmade and designed by me Reshma Sandell
This is a handmade gold pendant necklace resplendant with pearls and coral.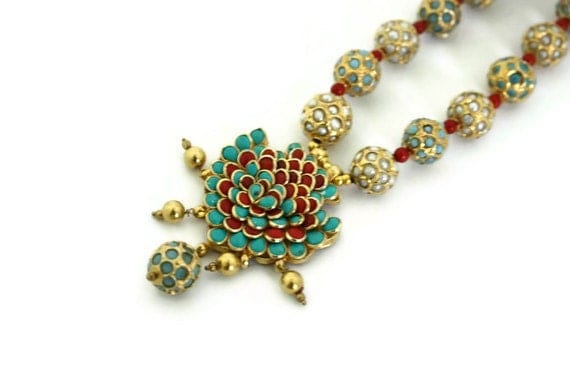 Gold Kundan Pendant necklace with pearls and aventurine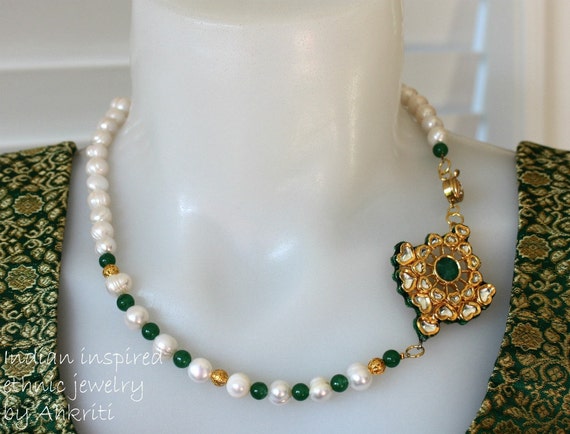 Crystals wire wrapped on gold hoops. Perfect for the bride's friends.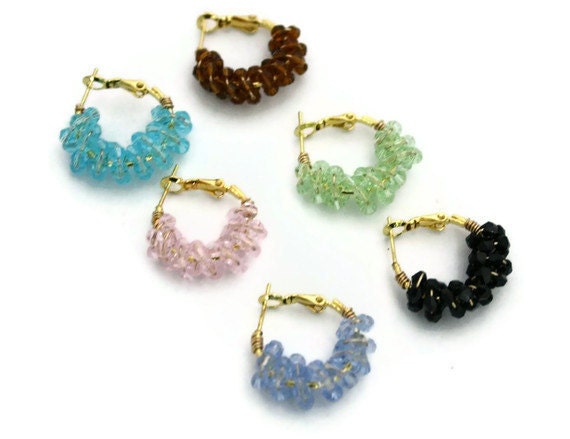 Handmade beads with gold enamel paints hanging from gold plated chains